---
NEWS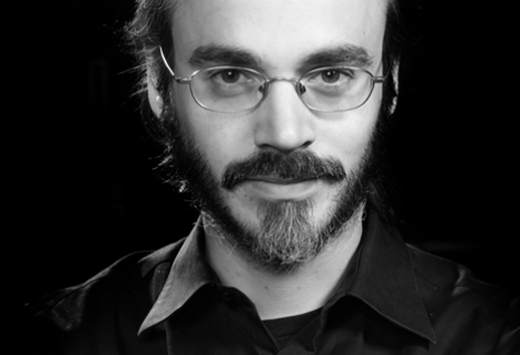 Line-up announced for Tectonics 2015
Now in its third year, the BBC Scottish Symphony Orchestra's annual Tectonics festival will see a line-up which includes the critically-acclaimed saxophonist Peter Brötzmann, harpist Rhodri Davies and Hungarian black-metal vocalist Attila Csihar descend on Glasgow's City Halls and Old Fruitmarket from 1-3 May 2015.
The three-day festival features several world premieres including three BBC commissions from composers Peter Ablinger, Joanna Bailie and Paul Newland.
Élaine Radigue, a pioneer of electronic music, is a focus of this year's programme and she has created several new acoustic works especially for the festival.
Goodiepal, the Danish artist/performer/lecturer, will be in residence for the weekend of the festival; audiences are encouraged to drop in to Goodiepal's 'classroom' for a series of talks and performances.
The Glasgow Improvisers Orchestra and members of the BBC SSO kick off the weekend with a piece created specifically for the Old Fruitmarket by turntablist Mariam Rezaei and local musician Daniel Padden has also written a work specially for the venue.
Edinburgh based noise/improve duo Hockyfrilla, will collaborate with US Fluxus artist Ben Patterson and harpist Rhodri Davies, while horn player Hild Sofie Tafjord has conceived a new work for amateur and professional brass musicians.
This year's Tectonics Glasgow is again curated by conductor Ilan Volkov and Alasdair Campbell.
Ilan Volkov, the BBC SSO's Principal Guest Conductor, said, "Tectonics Glasgow continues its ambition to bring together local and international artists from diverse musical backgrounds and we continue to be encouraged by the support the festival has garnered from all quarters. It's clear there's a desire out there to discover new things."
Co–curator Alasdair Campbell said: "Artists are given the freedom to experiment and truly push themselves creating an incredibly inspiring festival."
Gavin Reid, director of the BBC Scottish Symphony Orchestra said: "It's one of the BBC's commitments to showcase the innovative and the new, supporting music that pushes boundaries and creates unique experiences. Tectonics Glasgow does that perfectly, and I'm looking forward once again to these extraordinary explorations in sound."
Performances will be recorded for future broadcast by BBC Radio3.