Joel Stern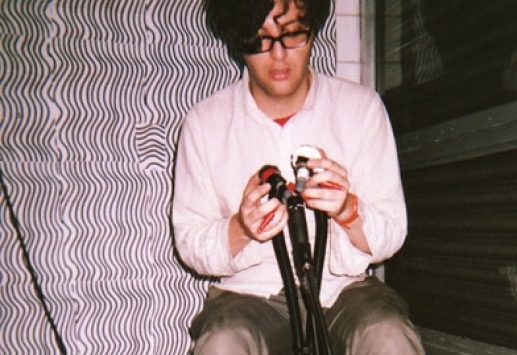 Joel Stern is a musician, artist and curator based in Melbourne, Australia.
At Tectonics, Joel will be performing quadraphonic works for analogue electronics and sequenced LED lights. This ongoing investigation, which he calls 'Chromatic Aberrations', investigates light and sound as forms of transferable energy which can be playfully and unpredictably harnessed. The work has been described by stroboscopic film artist Bruce McClure as 'a tiny carnival'. Joel has performed ''Chromatic Aberrations' extensively in Australia. Tectonics 2015 will represent his European premier of the work.
Joel is artistic director of the Australian organisation Liquid Architecture which commissions and presents projects, festivals, performances and situations of the worlds leading artists working with sound. He is also the cofounder of OtherFilm, a collective that investigates the capacity of the 'moving image' to reorient perception, and The Instrument Builders Project, an experimental collaborative project between Australian and Indonesian artists and musicians. As a curator ad organiser, Joel has been responsible for festivals, publications, exhibitions, screenings and concerts in Australia and internationally for over ten years.
Finally, Joel performs and records with the group Sky Needle, a unique ensemble of instrument builders described by The Wire's David Keenan as " one of the most radically original and self-sufficient performance units in the world"

---
---
---
---