Hockyfrilla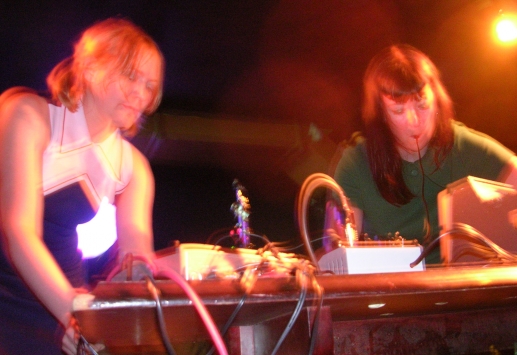 Hockyfrilla are an Edinburgh based duo comprising of Dora Doll and Rhian Thompson.
Their sets are improvised using loops, turntable, tape, tone generator, toys and vocals which have been described as 'scouring the drone landscape with an array of dry joints, feedback, rustling and general murkiness all of which produces some kind of altered consciousness' – Idwal Fisher.
Dora Doll and Rhian have collaborated with artists from around the world in the 20 years they have been recording and playing live. Dora also played as part of the duo Prick Decay/Decaer Pinga.

Their performance for Techtonics will be a piece named Bouting Hinnies – a 20 minute piece filling the Old Fruitmarket with sounds and using the different levels of the space. Their inspiration will come from their experiences of female power and camaraderie combined with the influences of creature inspired serenity.
---
---